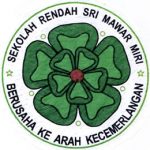 Sri Mawar Primary School is a private, co-educational primary school established in 1986 to serve the needs of discerning parents for a solid, comprehensive and focused education for their children.
The School is owned and operated by Mawar Education Centre Sdn. Bhd. and is registered with the Malaysian Ministry of Education. All teaching staff are also approved by and registered with the Ministry of Education. The School operates within the framework of the National Education Policy. The medium of instruction for core subjects is Bahasa Malaysia.
Sri Mawar Primary School is located in a quiet section of Piasau Jaya – opposite the Piasau
M.M. C. library and only a short distance from Dato Permaisuri Secondary School. The spacious, modern premises were custom built to be as conducive as possible to a comfortable and efficient teaching and learning environment. All the facilities necessary for the practice of current proven educational methods have been provided.